Sensory Toys Australia
Dzsensory Store provides high-quality toys and games that engage and stimulate the senses, encouraging learning, growth and play! 
We offer something for everyone, whether your youngster is just starting to explore the world around them or is already on their way to being a curious adventurer! Browse through our range of fun sensory toys and shop for the best sensory toys for your child now.
Leading Sensory Toys Store Australia
Discover a World of Sensory Toys
Our sensory toys are meant to stimulate all five senses: sight, touch, sound, taste, and smell. We have sensory balls, musical instruments, squishy toys, liquid timers, light-up toys, textured toys, and stacking toys, among other things. 
These toys are not only entertaining and interactive, but they are also educational tools that stimulate children to explore and discover their surroundings, which helps them develop gross motor skills, hand-eye coordination, and sensory awareness.
View Collection
Safe and Durable Toys for Your Kids
Dzsensory Store takes great care to ensure that our toys are safe and durable for children of all ages. All of our toys are made of high-quality materials and extensively tested to ensure that they are safe to use.
View Collection
Shop with Confidence
We are committed to providing our customers with the greatest service and purchasing experience possible. If you have any questions or problems, our friendly customer care team is always available to assist you. Shop with confidence, knowing that your purchase is guaranteed by our dedication to quality and customer satisfaction.
View Collection
Sensory Toys are Educational Toys
Sensory toys and special needs toys are great for helping children develop by stimulating their senses and encouraging learning and growth. These sensory products are ideal for kids with autism, ADHD, developmental delays, and other special needs. These educational products also serve as assistive equipment for children who need more support due to their intellectual disabilities. 
More than just fidget toys, these toys support your child's wellbeing.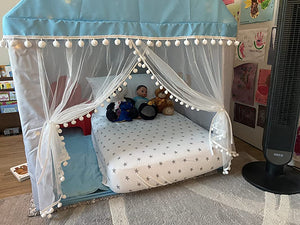 Order Now
Explore our toys for your kids today. If you're still not sure, browse the reviews to find out what our customers think of us and our products.

At the checkout, you can pay for items in your shopping cart using Visa or any major credit card, PayPal, shopPay, or Google Pay.
Order Now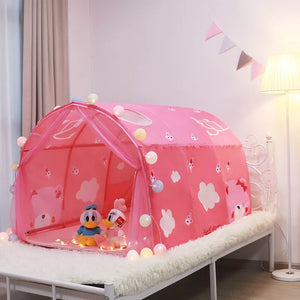 Payment Confirmation
Once your payment is received and your purchases have been confirmed, we will send you an order confirmation. We will ship your products soon after your order has been confirmed and provide you with tracking information.
order Now
Leading Disability Toys Shop Australia
Although Dzsensory Store Sensory Store is not a registered NDIS provider, plan-managed participants and even those who self-manage may be able to spend their assigned consumables NDIS funding with us.
At Dzsensory Store you may be able to use your NDIS funding. Dzsensory store will provide you with NDIS invoice and even send the invoice to your plan manager on your behalf for payment.
SAFE & SECURE PAYMENTS
Frequently Asked Questions
Send us a message once you make your purchase and our team will be able to take care of it for you. Alternatively, you are welcome to go through the process yourself. However, eligibility to purchase the products will rely on the NDIS participant's plan, funding available, and NDIS clearance.
Accessing Disability Assistance Funding
You may use your consumables funding to purchase products and resources matching your NDIS goals. Your NDIS plan will specify which categories are available to you.
Plan Managed
For plan-managed participants, we will work closely with your plan managers to process payment once approved.
Self-Managed
Self-Managed NDIS participants can make a payment request through the NDIS portal. When you receive your payment, deposit the amount to our account. Your order will be shipped once the payment has cleared.
We sell a wide range of products and sensory toys that kids with autism and disabilities love. Whether you're looking for a new way to engage your child or something to help them feel comfortable at home, you'll find what you're looking for at the Dzsensory Store. Here are some of the kinds of toys we have available.
Wooden Toys
One of the key advantages of wooden toys is their durability and longevity. Unlike plastic toys, which can shatter or wear out fast, wooden toys are strong and can survive the rigorous play of young kids. They are also environmentally beneficial because they are composed of sustainable materials and can be easily recycled.
Another benefit of wooden toys is that they help to develop fine motor skills and problem-solving abilities. Wooden building blocks, for example, can be used to construct towers and other buildings, assisting infants in developing dexterity and hand-eye coordination. Wooden puzzles also encourage little ones to practice matching and sorting abilities, which can aid in cognitive development.
Stacking Toys
Stacking toys, also known as building blocks or nesting blocks, are favourites among toys that are intended to help kids develop their fine motor skills and hand-eye coordination. These toys often comprise a collection of blocks of various sizes, colours, and shapes that can be piled on top of one another to form towers, castles, and other buildings.
One of the most important advantages of stacking toys is that they assist youngsters to develop dexterity and hand-eye coordination. Stacking the blocks encourages kids to use their fingers, hands, and eyes simultaneously, which can help them improve their fine motor skills and coordination. This is especially critical for young kids who are still learning these skills.
Toys for Children of All Ages
These toys are designed to be age-appropriate, dependable, and secure for young children. They are intended to assist kids in developing critical abilities such as fine motor skills, hand-eye coordination, problem-solving, and creativity.
One of the primary advantages of soft play equipment is that it protects children from injury while they explore and play. The use of soft materials in the equipment's design can aid to cushion hard surfaces and lessen the possibility of bumps and bruises. This makes it an excellent choice for kids who are still developing their coordination, balance, and motor skills.
DZ Sensory also offers a range of weighted toys for children of all ages. Ideal for children facing Sensory Processing Disorder, autism, ADHD, or other special needs, these weighted toys offer both solace and a comforting companion to embrace closely.Discover a world of sensory delight with our carefully curated collection of weighted toys, designed to engage and soothe the senses for a truly immersive experience at DZ Sensory Store.
Toys for kids should have no tiny parts and pieces. Tiny parts may be swallowed by your babies accidentally. For your child's safety, it is important for the sensory toys to have no sharp edges, and be constructed of non-toxic materials. With so many kids toys to choose from, it's simple to choose something that will be both fun and educational for your child.
Dzsensory Store is based in and operated in Australia. All our products are from reputable manufacturers and screened by our team for quality.